मौसम विभाग ने बताया क्यों बढ़ रहा है दिल्ली में प्रदूषण, 2-3 नवंबर तक होगा सुधार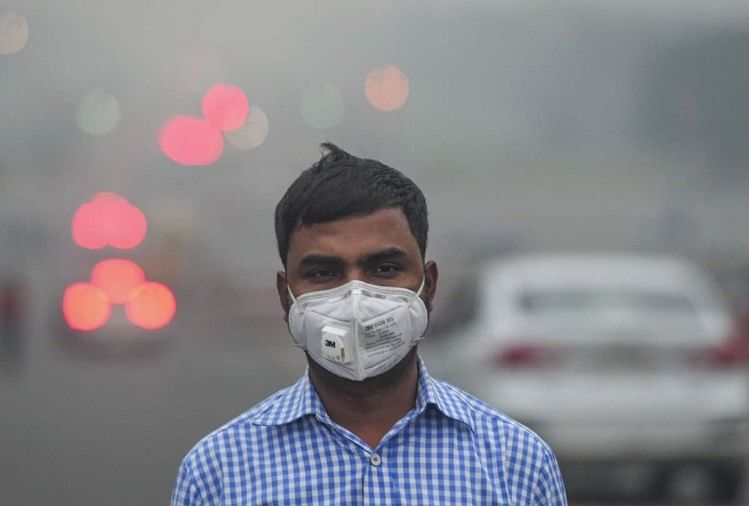 मास्क पहनकर घूमते लोग - फोटो : Bharat Rajneeti
दिवाली के बाद से ही लगातार दिल्ली-एनसीआर में प्रदूषण का स्तर बढ़ता जा रहा है। इस वक्त देश में सबसे प्रदूषित शहर एनसीआर का गाजियाबाद ही है। जहां पीएम 2.5 का स्तर 500 के ऊपर है। वहीं दिल्ली की स्थिति भी बहुत अच्छी नहीं है।
इसी के बारे में जानकारी देते हुए मौसम विभाग(आईएमडी) के अधिकारी के श्रीवास्तव ने जानकारी दी कि है कि आखिर दिल्ली-एनसीआर का प्रदूषण क्यों बढ़ रहा है। उन्होंने बताया है कि इसकी दो वजहें हैं। पहला पंजाब-हरियाणा से आ रही हवाएं जिसमें पराली का धुआं मिला है।
दूसरी वजह है स्थानीय प्रदूषक तत्वों के हवा की गति धीमी होने के चलते तितर-बितर न हो पाना। के श्रीवास्तव ने बताया कि दिल्ली-एनसीआर के बादलों में धुएं की परत जम गई है जो दृश्यता को कम कर रही हैं।
के श्रीवास्तव ने आगे बताया कि दिवाली पर हवा की गति 12-15 किमी/घंटा थी और हवा की गुणवत्ता में रात 8-9 बजे के पहले सुधार भी हुआ था लेकिन इसके बाद पटाखे जलने से ये बिगड़ गया। वहीं हवा की दिशा दिल्ली-एनसीआर की ओर होने से पराली का धुआं भी इधर ही आ गया। दूसरी तरफ उस दिन भारी ट्रैफिक जाम होने से गाड़ियों से भी काफी प्रदूषण निकला जिसने हवा बिगाड़ दी।
मौसम विज्ञानी कुलदीप श्रीवास्तव ने बताया कि गुरुवार को हवा की गति में 10-12 किमी/घंटा से ज्यादा की तेजी आएगी, जिससे हवा की गुणवत्ता में सुधार होगा। दो और तीन नवंबर से हवा में तेजी आएगी जिससे इसकी गुणवत्ता में सुधार होगा और दिल्ली-एनसीआर के प्रदूषक तत्व भी खत्म होने लगेंगे।
K Srivastava: On Diwali, wind speed was 12-15 km/hr & air quality had improved but after 8-9 pm firecrackers were burst. Due to wind direction,pollution by stubble burning was carried here, vehicular emissions due to heavy traffic that day also caused deterioration in air quality
K Srivastava, IMD: Two main causes of deterioration in air quality - wind is coming to Delhi-NCR from Punjab-Haryana where stubble burning is on. Local pollutants are not being dispersed due to less wind speed. Clouds in Delhi-NCR have formed a smokey layer, reducing visibility.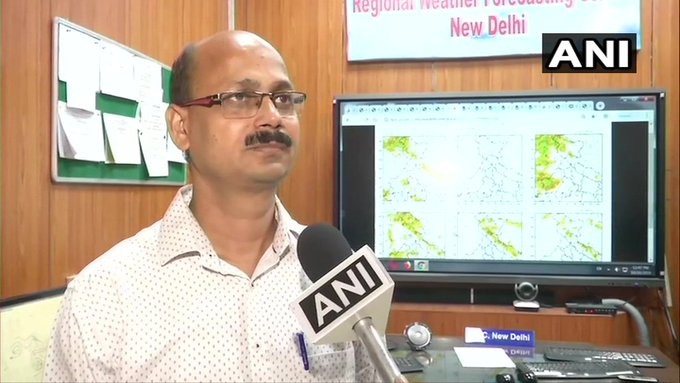 Kuldeep Srivastava, scientist at IMD: Wind speed can go up to 10-12 km/hr tomorrow, so air quality is likely to improve. Wind will pick up speed on 2nd & 3rd November and improve the air quality so dispersion of pollutants from Delhi-NCR will begin.
मैनपुरी : ARP चयन हेतु विज्ञप्ति जारी
.........